3.3.7 Bio-Diesel

Bio-diesel is an eco-friendly, alternative diesel fuel prepared from domestic renewable resources i.e. vegetable oils (edible or non-edible oil) and animal fats. These natural oils and fats are made up mainly of triglycerides. These triglycerides show striking similarity to petroleum derived diesel and are called "bio-diesel". As India is deficient in edible oils, non-edible oil may be raw material of choice for producing bio diesel.



India's Initiative
Conscious of the advantages, Government of India is now working towards evolving a national policy on bio-fuels as environmentally friendly energy source to reduce dependence on import of diesel. Further, Government of India has already established the National Hydrogen Energy Board to push the development of alternative fuel. The main objective of this Board is to coordinate and develop national hydrogen energy roadmap with focus on development of alternative fuel for transport.

3.3.7.1 Technical Feasibility

In India, only 57% arable land is used intensively. Most of the area is cultivated during the monsoon. During the fallow period the land may be utilized for the oilseed crop. Moreover, the farming provides partial employment to considerably large size of rural population. This population is equivalent to the population of USA. So, growing plantations meant for bio-diesel can reduce both the problem of fallow lands as well as unemployment.

3.3.7.2 Sources of Bio-Diesel

All trees bearing oilseeds, both edible and non-edible have the potential to be a source of bio-diesel. Among edible oilseeds soybean, sunflower, mustard, etc. are sources of bio-diesel. But, the edible oilseeds can't be used for bio-diesel production in most developing countries, and more particular in the South Asian countries as indigenous production does not meet the current demand. Thus, the South Asian countries should focus on non-edible oils like Jatropha curcas, Pongemia pinnata, Azadirecta indica (neem), etc. Among non-edible oilseeds plants, Jatropha curcas has been identified as the most suitable seed for India.



Viewing non-edible oil available from Jatropha curcas and its presence throughout the country, its capacity to rehabilitate degraded or dry lands, and its capacity to improve land's water retention capacity, Jatropha curcas is considered additionally suitable for up-gradation of land resources. Presently, in some of the Indian villages, farmers are extracting oil from Jatropha curcas. After settling and decanting they are mixing the filtered oil with diesel fuel. So far the farmers have not observed any damage to their farm machineries running on fuel mixed with bio-diesel. Oil content in Jatropha curcas is 35-40%.

The oil needs to be converted to bio-diesel through a chemical reaction called as 'trans-esterification'. This reaction is relatively simple and does not require any exotic material. Indian Oil Corporation (R&D) has been using a laboratory scale plant of 100 kg/day capacity for trans-esterification; designing of larger capacity plants is in the offing. These large plants are useful for centralized production of bio-diesel. Production of bio-diesel in smaller plants (of capacity of 5-20 kg/day) may also be started in villages.

From the point of view of air emissions the bio-diesel is superior to petro-diesel. It can provide energy security to remote and rural areas. It has good potential for employment generation also. Advantage of Jatropha curcas is that it is a widely occurring species. It grows practically all over India in variety of agro-climatic conditions. It can be grown in arid zones (20 cm rainfall) as well as in higher rainfall zones and even on the lands with thin soil cover. Its plantation can be taken up as quick yielding even in adverse land situations viz. degraded and barren lands under forest or non-forest use, dry and drought prone areas, marginal lands and alkaline soils. It grows as a tree up to the height of 3-5 m. It is a good plantation for eco-restoration of all types of wastelands.

Realizing the urgency and sheer need of producing bio-diesel, the Govt. of India has constituted National Oil Seed & Vegetable Oil Development Board (NOVOD). Potential demand of petro-diesel by 2006-07 is 52 MMT and by 2011-12 it will increase to 67 MMT. By 2011-12, for 20% blend with petro-diesel the likely demand will be 13.4 MMT. To meet the requirement of 2.6 MMT of bio-diesel, plantation of Jatropha should be done on 2.2-2.6 million ha area of land. 11.2 - 13.4 million ha of land should be covered by year 2011-12 for 20% bio-diesel blending.
National Oilseed and Vegetable Oil Development Board (NOVOD) is making the following efforts: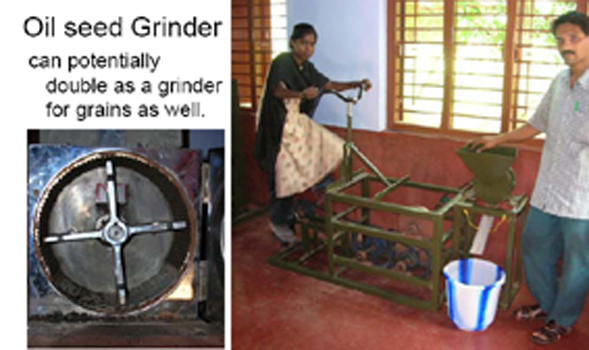 3.3.7.3 Indian States that promoted Bio-diesel considerably

Uttaranchal: The Uttaranchal Bio-fuel Board (UBB) has been constituted as a nodal agency for bio-diesel promotion in the state. The board has undertaken Jatropha plantation in an area of 1 lakh hectare. UBB has established Jatropha Gene Bank to preserve high yielding seed varieties and plans to produce 100 million liters of bio-diesel.

Andhra Pradesh: Government of Andhra Pradesh (GoAP) has encouraged Jatropha plantation in 10 rain shadow districts of AP. Task force for it has been constituted at district and state level. GoAP proposed Jatropha cultivation in 15 lakh acres in next 4 years.

Chhattisgarh: 6 lakh saplings of Jatropha have been planted with the involvement of State's Forest, Agriculture, Panchayat and Rural Development Departments. The state has the target to cover 1 million ha of land under Jatropha plantation. Ten reputed bio-diesel companies, including the UK-based D1 Oils, have offered to set up Jatropha oil-extraction units and to buy the produce from farmers in Chhattisgarh. Some o the Indian Companies like Indian Oil, Indian Railways and Hindustan Petroleum are also in the process of signing MoU with the state government.
Haryana: Farmers in Haryana have formed NGOs and cooperatives for promotion of Jatropha plantation. These NGOs and cooperatives are raising nurseries for Jatropha plantation and supplying saplings to others for further cultivation. They have been blending directly Jatropha oil into diesel fuel and successfully using this blend in tractors & diesel engines without any problem.
Rajasthan, MP, Orissa and other states: Apart from NGOs and state Government, the private companies are also promoting Jatropha cultivation by organizing practical demonstration, raising nursery, supplying seeds, seedlings and cuttings to farmers in their respective areas of operations.